 Built-in on-the-go zipper security system. Keep your valuables secure when in crowded or unsafe areas.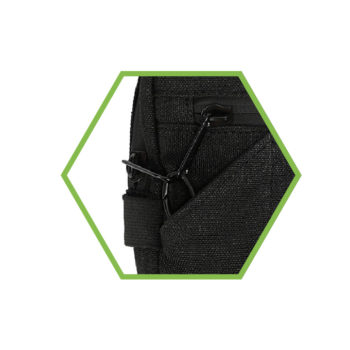 Perfectly planned and organised for all of your EDC items. Know where all your things are, all the time – all in perfect security.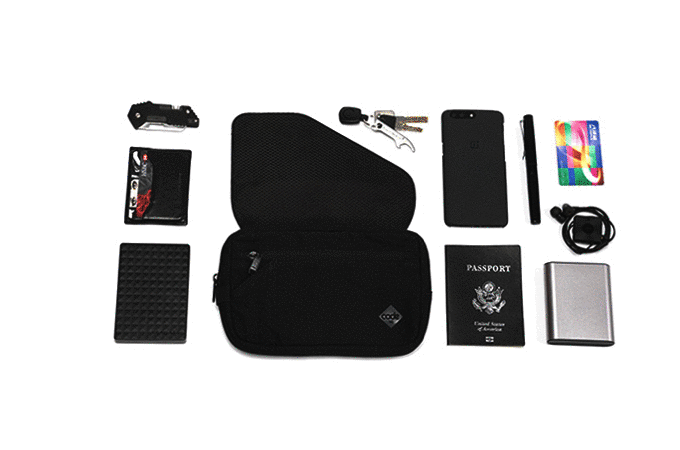 Prevent credit card theft – an RFID layer prevents data thieves from scanning your credit cards and stealing your sensititve data.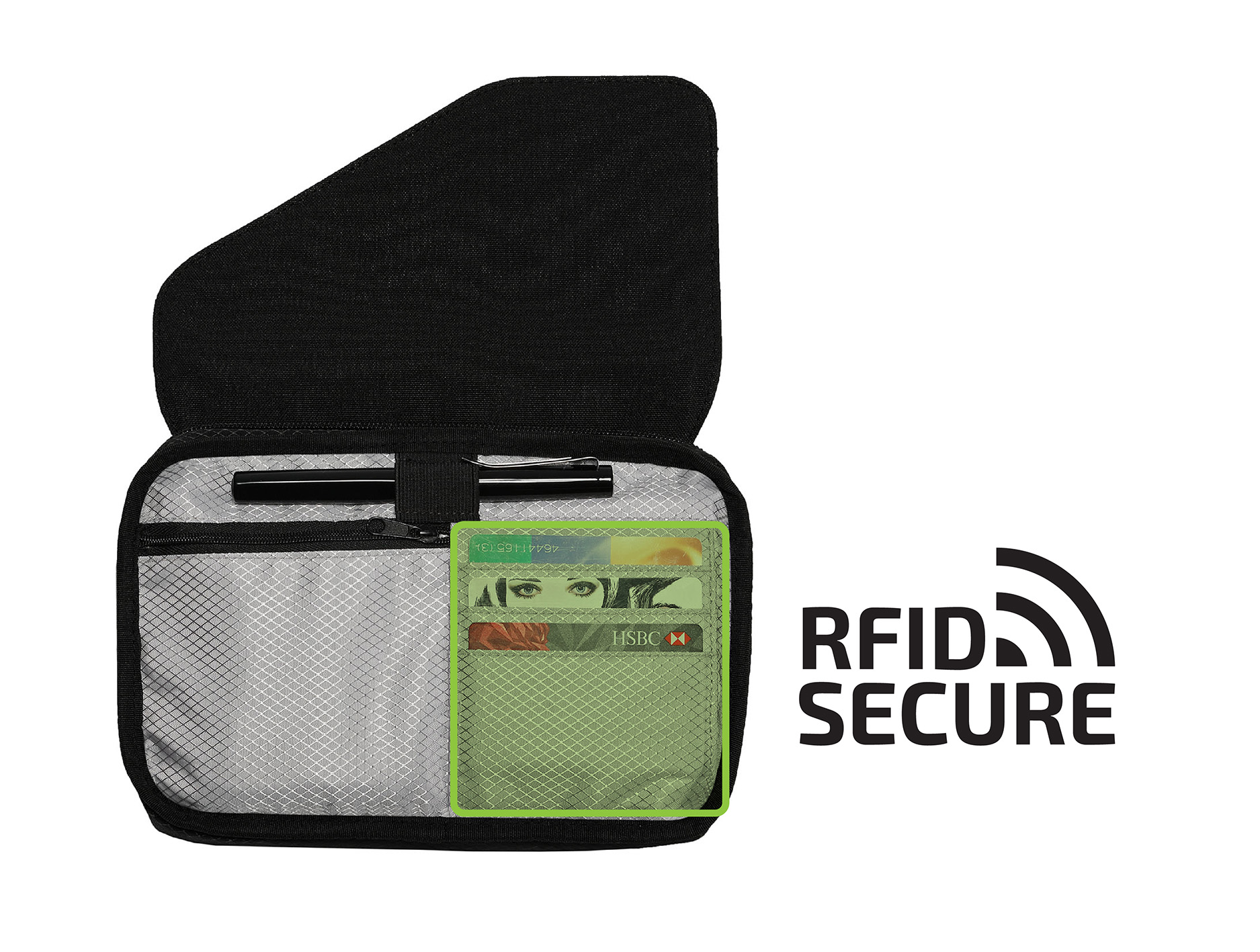 The sling is designed for keeping your tech organised and charged. Powerbank pockets, a dedicated phone pocket and a cable outlet keeps your tech ready.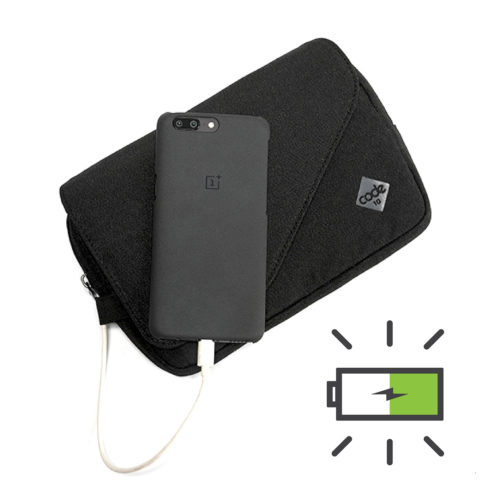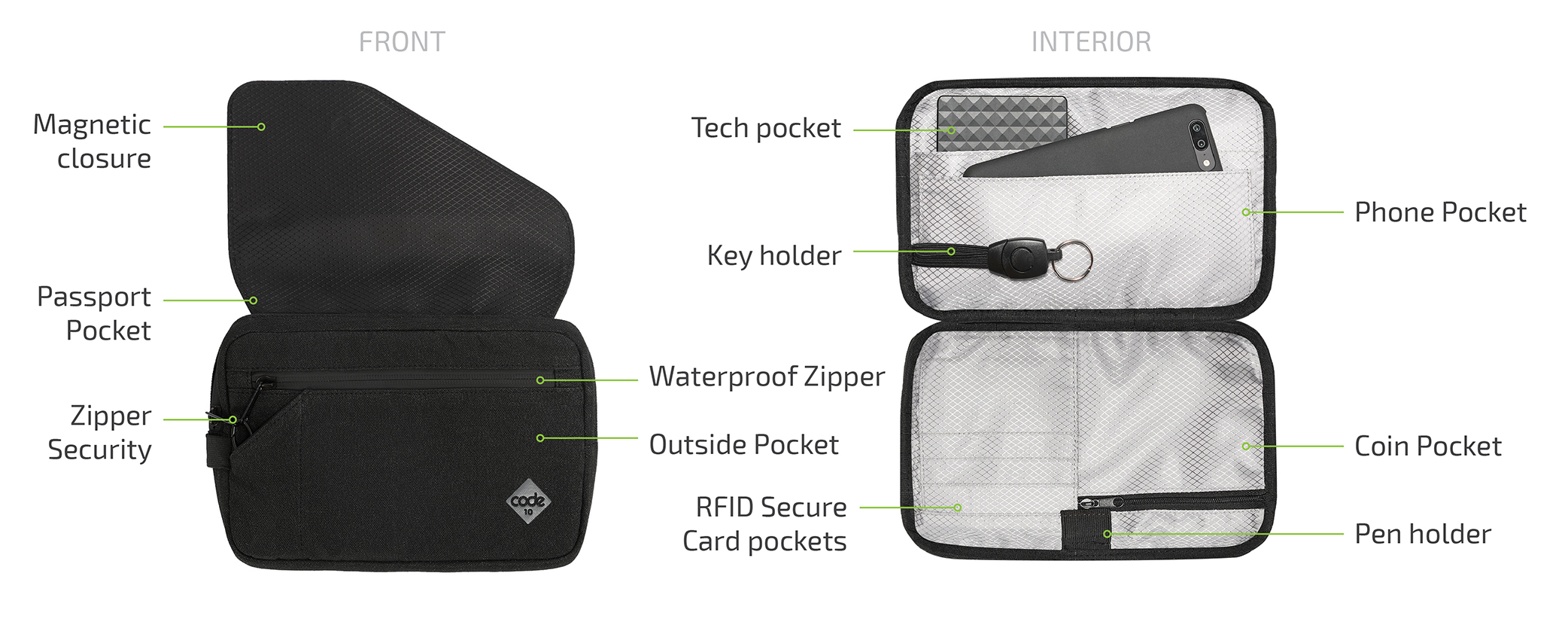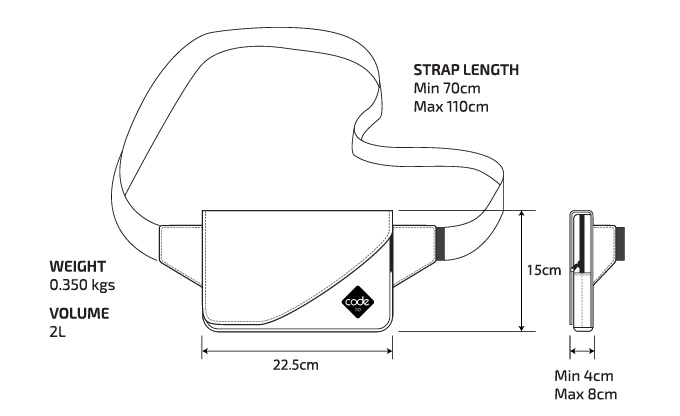 Materials
Cutproof + Waterproof
95% UHWMPE, 5% glass fibre
YKK Zippers
Specs
Colors: Black
Volume: 2L
Weight: 0.35kg In addition to the cutproof material, the Commuter comes with a built-in locking system, allowing you to look the main compartments of the backpack, and secure the backpack to a fixed object.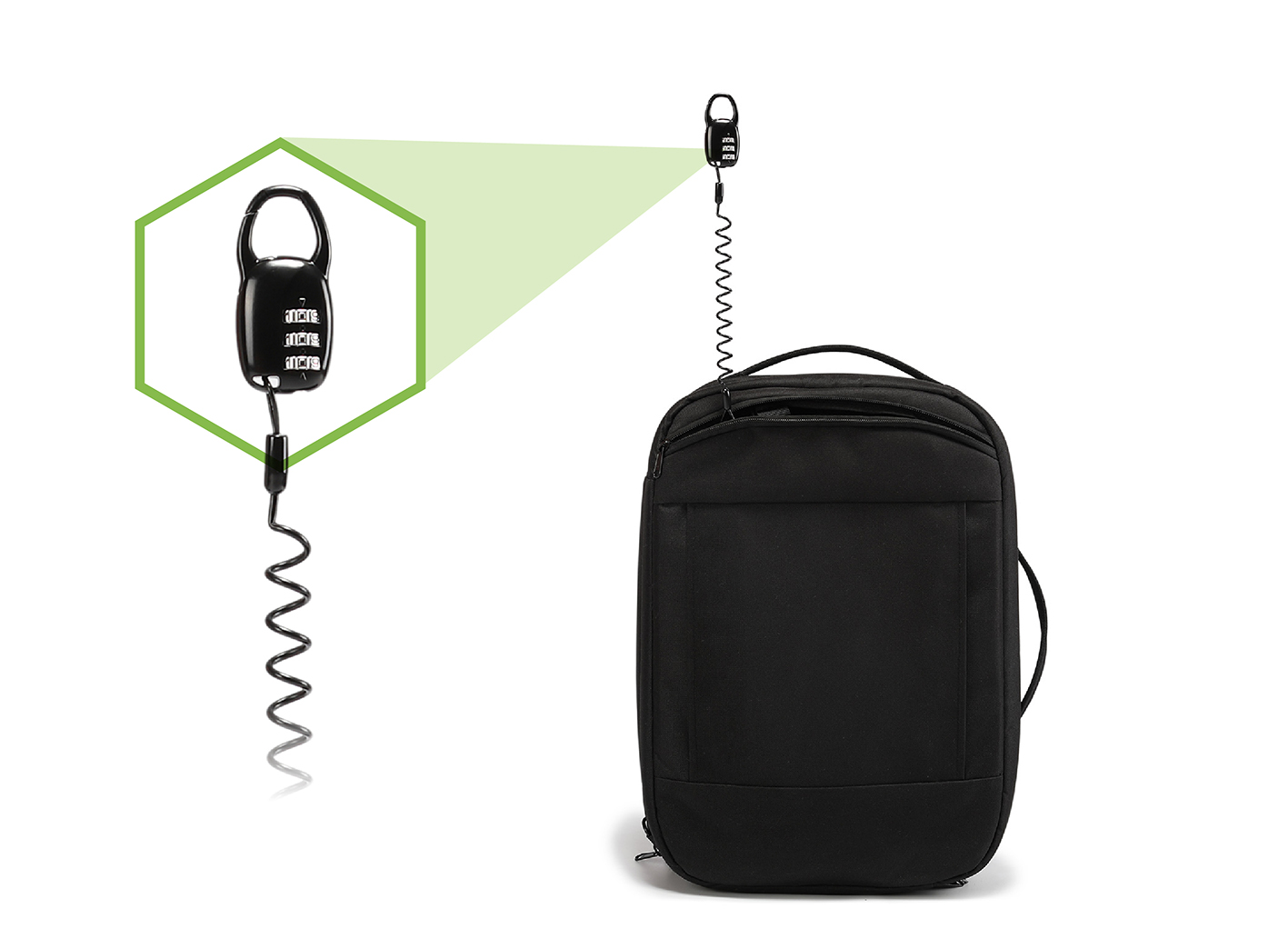 The padded laptop compartment has both vertical and horizontal access, and fits laptops up to 17″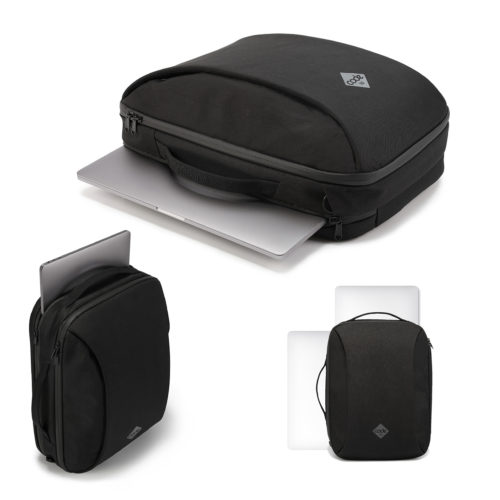 Feeling in a messenger mood? Bringing a backpack? The commuter easily switches between four different modes – backpack, laptop, messenger and clutch bag – perfect for any occasion.

We've made sure that the backpack is totally travel-ready, with a suitcase strap, secret pocket, card pocket, umbrella/bottle pocket and space for pretty much all of your go-to travel needs!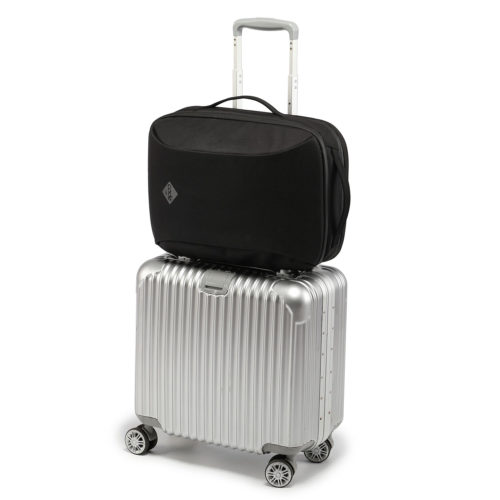 Easily organise all of your daily essentials. The main compartment of the backpack can be separated from the rest of the bag – perfect for clothes, camera equipment etc. The rest of the bag is loaded with pockets and organiser areas to stash your stuff.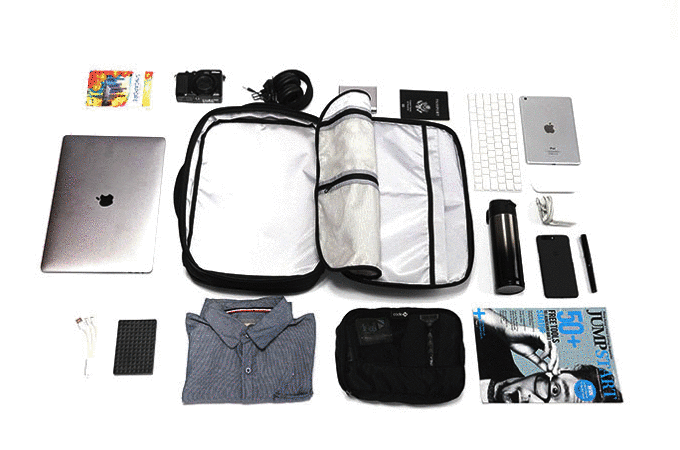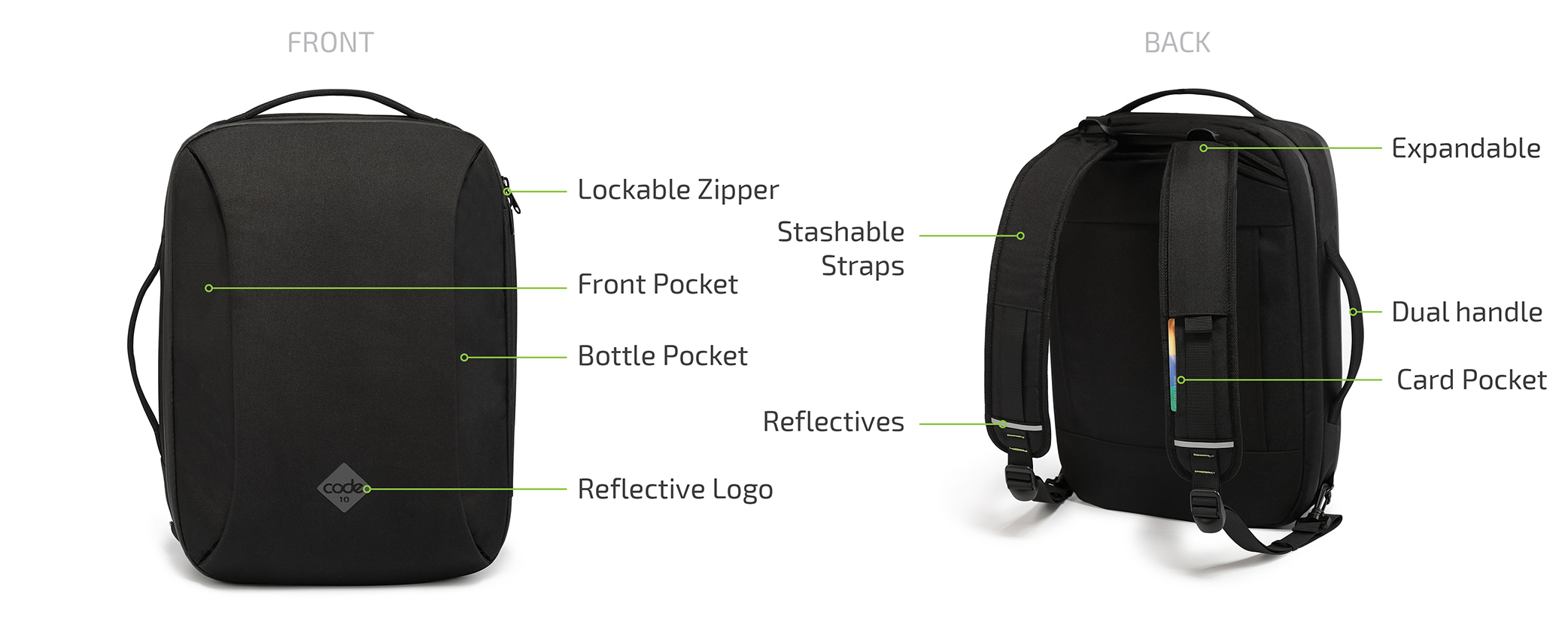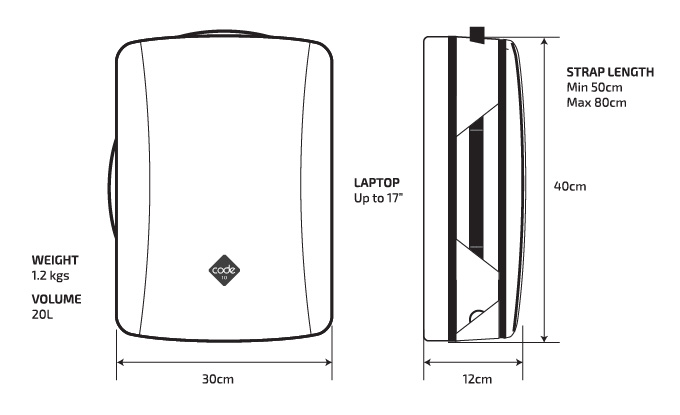 Materials
Cutproof + Waterproof
95% UHWMPE, 5% glass fibre
YKK Zippers
Specs
Colors: Black
Volume: 15L
Weight: 0.35kg
Unsatisfied with the available cutproof materials, we designed and created our own fabrics – a unique blend of fibres that result in a lightweight, cutproof, water-resistant cloth.
Glass fibre threads are wrapped in high density UHMWPE polyester, to create an ultra strong yarn. This yarn is then woven together in a pattern that deflects blades and makes it almost impossible to cut.

To make sure that your belongings are as protected as possible, the outer cutproof material is lined with a waterproof layer. This makes the fabric impervious to moisture – perfect for when you get caught out in the rain.
Waterproof zippers are used throughout the bag and the sling, giving extra protection and preventing almost all leakage.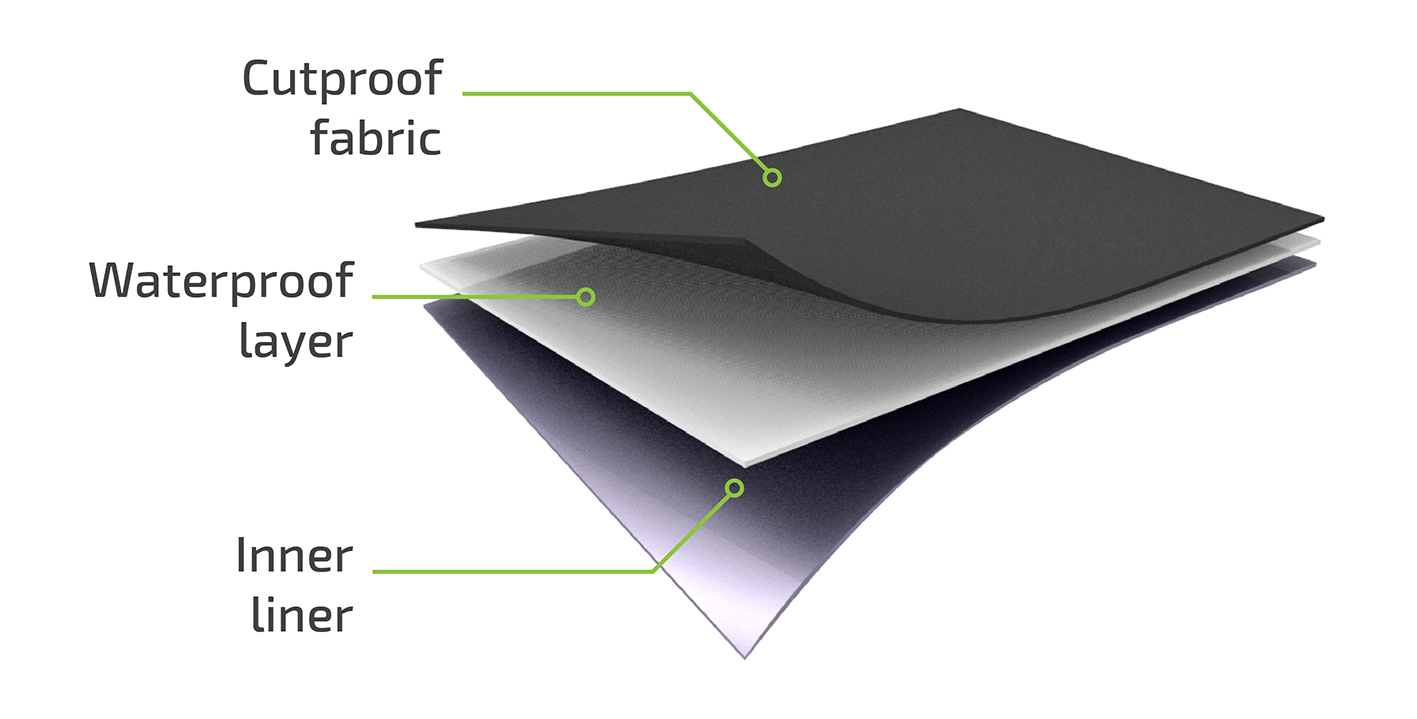 Our Campaign
We love Kickstarter – rather than selling out and creating cheap, mass-market products, Kickstarter allows us to concentrate our time and resources on developing unique, high-tech materials and products. It also allows us to get the feedback and comments from our most valuable customers – you!
We're therefore launching our new range exclusively on Kickstarter and we're super excited to get your thoughts (and hopefully your backing) on our new products. If you're a first time user of Kickstarter, be sure to read up a little on how the process works!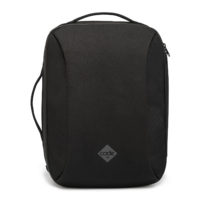 Commuter
| | | |
| --- | --- | --- |
| Retail Price | $149 | |
| Super Early | $89 | -40% |
| Early Bird | $99 | -34% |
| Kickstarter | $119 | -20% |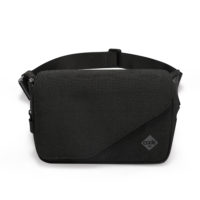 Sling
| | | |
| --- | --- | --- |
| Retail Price | $69 | |
| Super Early | $39 | -43% |
| Early Bird | $49 | -29% |
| Kickstarter | $59 | -14% |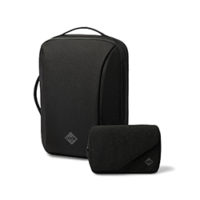 Combo
| | | |
| --- | --- | --- |
| Retail Price | $218 | |
| Super Early | $119 | -45% |
| Early Bird | $139 | -36% |
| Kickstarter | $169 | -22% |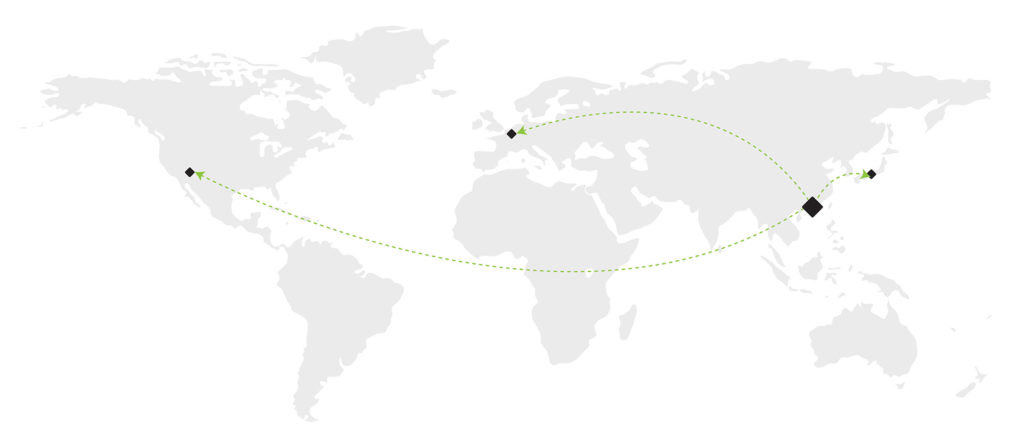 Where do you ship from?
All of our goods are manufactured in China and will be shipped directly from Hong Kong.
Do you charge for shipping?
We charge a small amount for shipping. The cost varies from country-to-country. You can see the price during the checkout process.
Will I be charged Tax in the EU?
Customers in certain countries in the EU (France, Germany, UK, Ireland, Italy and Spain) will NOT have to pay tax on arrival. We will pre-pay all customs taxes, duties and admin fees meaning no sudden surprises during delivery! Customers in other EU countries may have to pay tax but we will do our best to minimize these. Please note that other than the countries listed above, we are not able to pay these taxes on your behalf.
Will I be charged Tax elsewhere?
Taxes vary from country to country and due to the global nature of Indiegogo, it's impossible for us to make arrangements for every single country. However, we have done our best to minimize any taxes and import fees for you by either shipping from local hubs or pre-paying the taxes on individual shipments. Backers in France, Germany, UK, Ireland, Italy and Spain do not have to worry about additional taxes and fees, as we have paid these in advance.
How long will shipping take?
Shipping will take between 3-7 days for most countries. We'll update all backers several days before our shipping commences and will notify you as soon as your product is on its way. Will my products be trackable? Yes! All orders will be fully trackable. We'll send tracking numbers out to you via email 2-3 days after your order has been shipped.
Can I get a refund if I don't like my product?
Unlike most Kickstarter campaigns, our backers are able to claim a refund if they change their minds. Please be aware that the Kickstarter fees are not refundable and the return shipping fee will be borne by the backer.
Is there a warranty on the bags?
Yes! All products come with a one year warranty. The warranties cover all manufacturing defects. More information can be found on our website.
How do I contact your support team?
Please send an email to support@code10bags.com
Other
If you have queries or concerns about Kickstarter and backing a campaign on Kickstarter, please visit the Kickstarter FAQs here.
Still need support? Contact Us:
Our Story
Code 10 was founded by Chris + Charlie, two product designers from Switzerland and the UK. We met whilst working in Hong Kong a city where your working life and the outdoors blend together. We both love to travel, surf and spend our time adventuring, which is how we ended up deciding to make perfect adventure bags!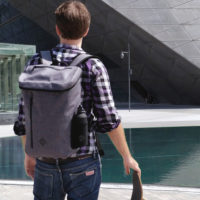 Charlie Kelly
Co-Founder, Marketing
Charlie is a designer, marketer and digital nomad from the UK. He has been living in Asia for the past 9 years and is a frequent traveler in the region – especially for surfing, sailing and outdoor sports.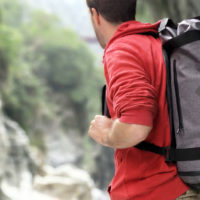 Chris Stammbach
Co-Founder, Product Design
Chris is an industrial designer from Switzerland with rich experience in product development. Over the years he has managed the design and production of all kinds of products and helped to turn various concepts into reality. He's been living in Asia for the past 8 years and loves to spend his time somewhere outdoors, when not working.
Our Campaigns
We launched our first Kickstarter campaign in 2016 with the aim of creating the world's best waterproof bag. Our first campaign was a huge success and taught us a lot about how to meet the expectations of our backers, produce high quality products and manage worldwide order fulfillment!
Why Theftproof?
As frequent travelers, both of us have experienced petty theft – we want to make sure that our things are safe wherever we go, so we always design our products with security in mind!
Why Waterproof?
With regular "Code 10" typhoons, Hong Kong can be a very rainy place – like many tropical places, it can go from sunshine to rain in a matter of seconds. Protection from rain and moisture is absolutely key for us – especially when we're travelling around with our tech products!
Error: Access Token is not valid or has expired. Feed will not update.
This error message is only visible to WordPress admins
There's an issue with the Instagram Access Token that you are using. Please obtain a new Access Token on the plugin's Settings page.
If you continue to have an issue with your Access Token then please see this FAQ for more information.