Description
In addition to the cutproof material, the Commuter comes with a built-in looking system, allowing you to look the main compartments of the backpack, and secure the backpack to a fixed object.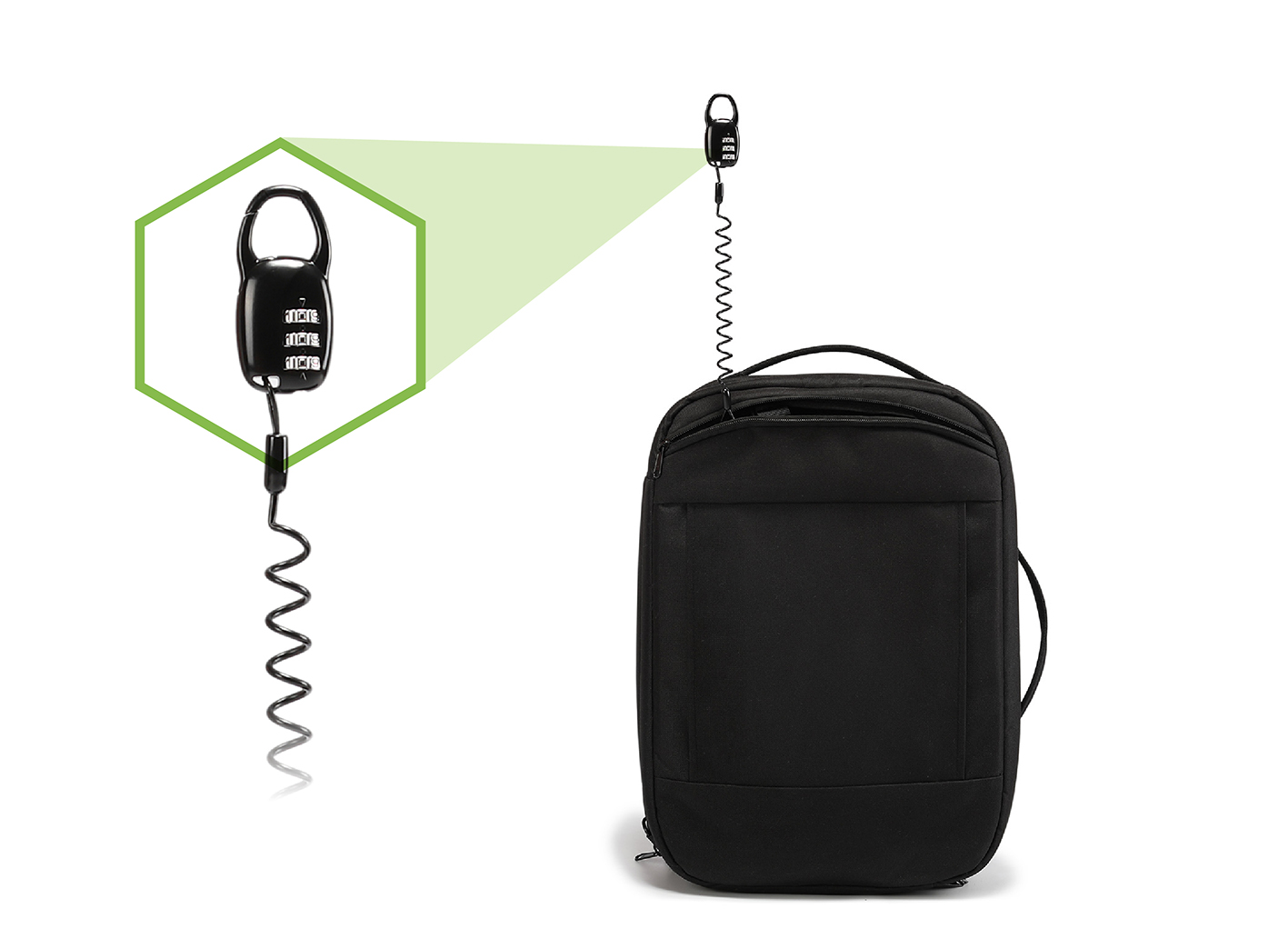 The padded laptop compartment has both vertical and horizontal access, and fits laptops up tp 17″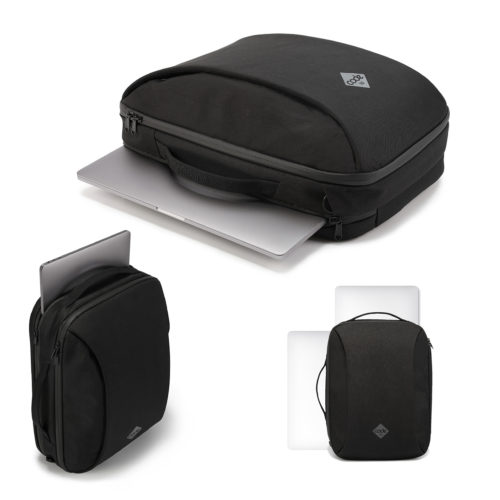 Feeling in a messenger mood? Bringing a backpack? The commuter easily switches between four different modes – backpack, laptop, messenger and clutch bag – perfect for any occasion.

We've made sure that the backpack is totally travel-ready, with a suitcase strap, secret pocket, card pocket, umbrella/bottle pocket and space for pretty much all of your go-to travel needs!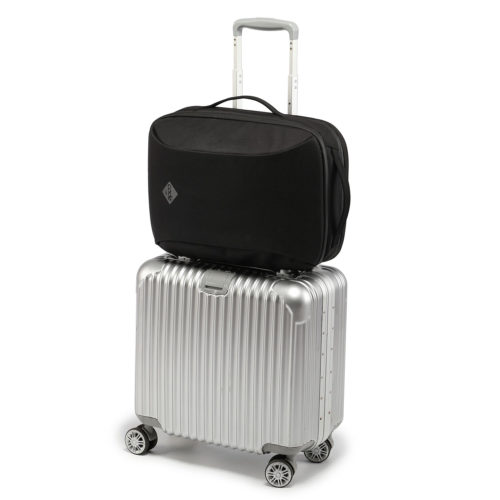 Easily organise all of your daily essentials. The main compartment of the backpack can be separated from the rest of the bag – perfect for clothes, camera equipment etc. The rest of the bag is loaded with pockets and organiser areas to stash your stuff.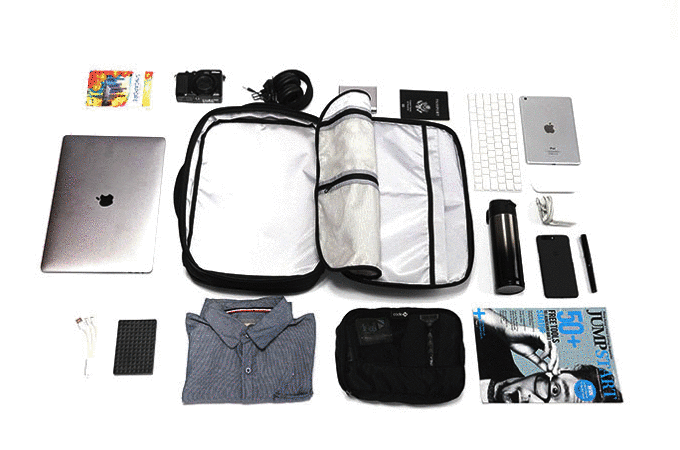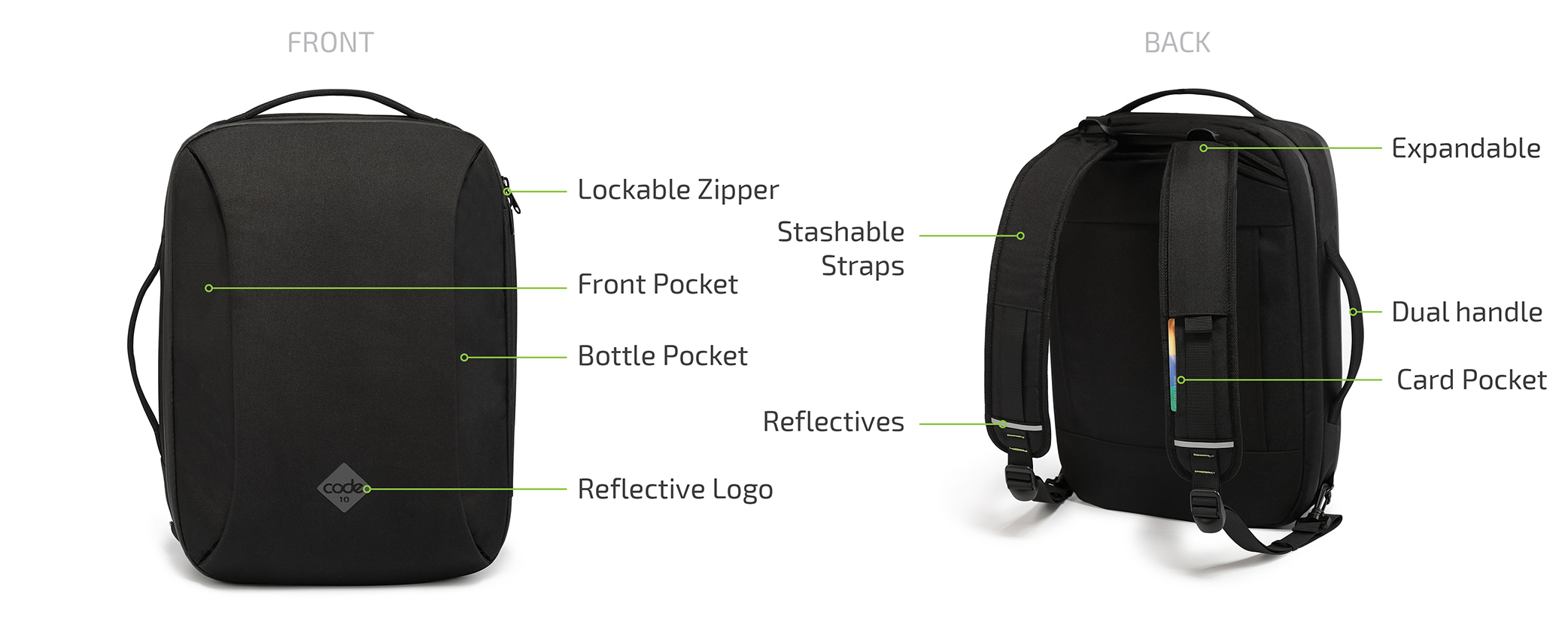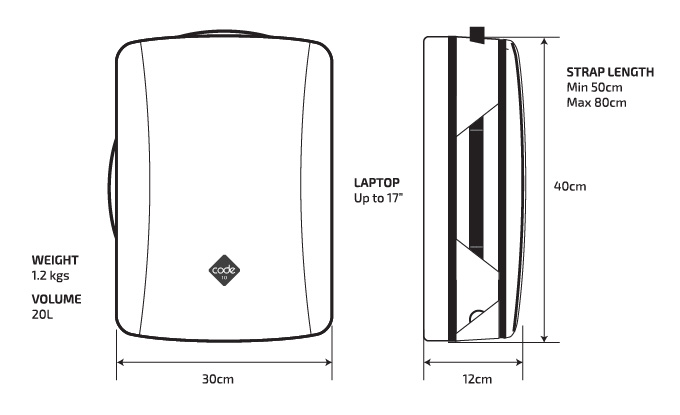 Materials
Cutproof + Waterproof
95% UHWMPE, 5% glass fibre
YKK Zippers
Specs
Colors: Black
Volume: 15L
Weight: 1.05kg
Unsatisfied with the available cutproof materials, we designed and created our own fabrics – a unique blend of fibres that result in a lightweight, cutproof, water-resistant cloth.
Glass fibre threads are wrapped in high density UHMWPE polyester, to create an ultra strong yarn. This yarn is then woven together in a pattern that deflects blades and makes it almost impossible to cut.

To make sure that your belongings are as protected as possible, the outer cutproof material is lined with a waterproof layer. This makes the fabric impervious to moisture – perfect for when you get caught out in the rain.
Waterproof zippers are used throughout the bag and the sling, giving extra protection and preventing almost all leakage.